These scooters are locally made on an Amish farm. They are the same scooters that have been used for decades by our local Amish. They are well crafted, sturdy, and built to last for years. They can hold over three hundred pounds.
The 12 inch wheel size is suitable for children up to about age six.
The 16 inch size is suitable for kids 6 and up, all the way to adult size. This size is by far the most popular.
The 20 and 24 inch sizes are for taller adults.
They come standard with front and rear brakes (except the 12 inch, which has rear brakes only), aluminum bicycle racing wheels, pneumatic tires, basket, and kick-stand.
We offer them in a wide variety of colors. We do special orders, and can do two-tone color schemes (school colors, for example).
Click here to download a brochure about the scooters.
Click here to go to our main site and shop for scooters and more.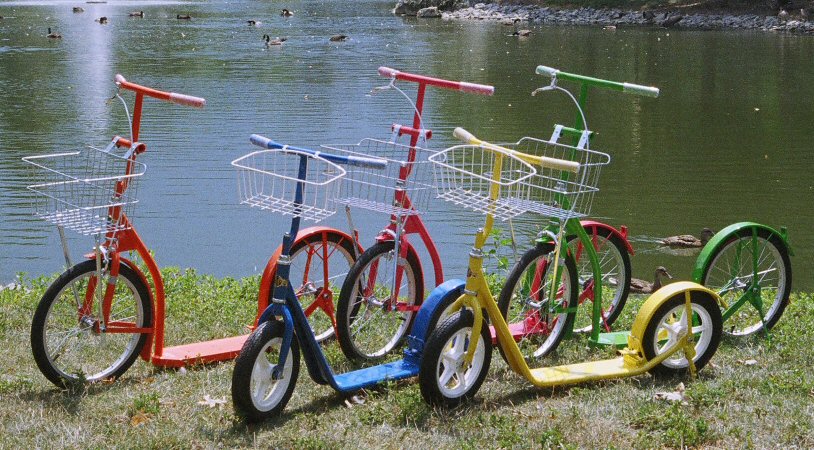 In addition to scooters, we carry Amish Made turkey, goose, deer, elk, and other calls; quilts, baskets, handbags, toys along with the occasional antique telephone....